The Nancy Walker Team Philosophy
The Nancy Walker Team believes that our integrity, strong work ethic, and sincerity will guide you through your housing journey…achieving your goals at your pace.
It is an honor to partner with you in your real estate ventures!
Specializing in versatility within the 13 county metro!
My Personal Philosophy
– To provide the best possible full-time service to earn your complete respect and 100% satisfaction
– To always use my experience, marketing expertise and negotiating skills to your best advantage
– An unfailing commitment to the highest standards of integrity, honesty and loyalty
– Continuing education and research to keep me a market-wise expert at the pinnacle of my profession
– And most of all…to make your transition a fun and pleasurable experience!
Be Gracious, Grateful, and Giving
A sincere thank you to all the fabulous people who have instilled their trust and confidence in me and my team. What a compliment to be able to continue the relationships that I have! We have the expertise, energy and services to make your move smooth.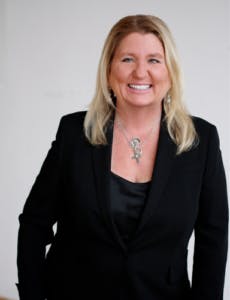 Nancy Walker
Email: nwalker@cbburnet.com
Phone: (612) 827-9537
With 31 years of experience, Nancy has partnered with her clients and guided with them through their home selling and purchasing process from start to finish and beyond. . . with enthusiasm, detail and professionalism! Nancy began her career in Real Estate at Realty World in 1988 and then joined the Coldwell Banker Burnet family in 1989 to present. Born in Bangkok, Thailand, she is a graduate of Richfield High School, class of 1982. Nancy attended Gustavus Adolphus College and the U of M. Nancy and Mark enjoy outside interests with their 2 children, David and Olivia, including road trips across America, fishing, and playing music. Nancy is committed to giving back to her community through different volunteer groups. She strives to provide you with a great experience during such an important time in your life!
---
Lisa Roebuck-Krasno
Email: ljroebuck@cbburnet.com
Phone: 612-978-2565
Lisa joined the Nancy Walker team as a buyer's specialist in 2001, and for 18 years her tenacity and integrity have defined her as a real estate agent. Buyers appreciate her honesty and thoroughness; sellers know they will get service above and beyond their expectations. Nothing makes Lisa happier than knowing that her clients are thrilled with their purchase and their experience. Originally from New York, Lisa graduated from UW – Madison as an English/Anthropology major and married her college sweetheart. They have made Minneapolis home for 36+ years and have raised three children here. Lisa loves her real estate clients almost as much as she loves her grandchildren!
---
Julie Diedrich
Email: jadiedrich@cbburnet.com
Phone: 612-812-4466
Julie Diedrich has been an integral part of the Nancy Walker Team as Operations Manager from 2005-2013. In January of 2014, she joined the team as a sales associate. She graduated from Augustana University as a business administration major and has worked in customer service, quality assurance, software testing, project management, and software development. Julie is married and has two children, a son who attends Gustavus Adolphus College and a daughter who attends University of Minnesota Duluth. Julie enjoys cross-country skiing, biking, yoga, walking, and being in the outdoors with family and friends. With 14+ plus years of experience at Coldwell Banker Burnet, she is looking forward to assisting both buyers and sellers in navigating today's complex real estate market.
---
Kathrine Black
Email: nwalker@cbburnet.com
Phone: 612-827-9407
Kathrine joined The Nancy Walker Team in 2014 as Operations Manager, running all aspects of the business from customer communications, transaction management, marketing, and advertising to post closing follow-up. Originally from South Dakota, she graduated from Coe College in 2012 with a Bachelor of Music in Vocal Performance with a performer's certificate and then, after traveling, moved to the twin cities to be near family. She enjoys working behind the scenes to make everything run as smoothly and efficiently as possible, all the while listening to a variety of music from Mozart to Weird Al.
---
Julie Claeys
Julie graduated from Bethel University and joined our team in 2007 as additional Administrative Support. Julie is an integral member of our team keeping us prepared with information packets to provide to all of our clients. A mother of two children, she is an amazing manager of family life! .